A Business Startup During Covid? Why It May Be a Smart Move
If you are an entrepreneur who has been reluctant to launch a startup because of the pandemic, it may be wise to reconsider. Now may be the ideal time to get your business up and running. There are many good reasons to start your business now, including the current economic climate. You can help the economy while making your dream of business ownership come true. With more people looking for work, it's easier to find a team of workers to help make your business a success, among other perks.
Staffing agencies like Alliance Employment Services would be a great resource for business owners looking to hire, especialy if you are short on time and resources to deal with staffing and candidate search issues yourself.
Why Now Is a Great Time for a Startup
While it may seem counterintuitive, it makes good business sense to start a company when the economy is struggling. With interest rates low, securing a small business loan now can offer you a great deal of savings over the span of the loan, compared to typical times when rates are much higher. Explore a range of financing options that may be more accessible due to the pandemic, including special rates and crowdfunding options.
With other businesses closing, there is an opportunity to obtain equipment at a lower cost, along with securing rental space for your startup. If you have a business that is primarily online, that further reduces your startup costs and allows you to invest more money in product development and obtaining equipment. Starting your business now can make your capital go further, increasing the likelihood of success.
Focus Your Energy for Success
As you consider ways to save money on your startup, make sure you also consider your time as a valued commodity. Even though it may seem less expensive to tackle as much as you can independently, remember that the time you spend on varying tasks delays startup that much further as it takes time away from other tasks. No one should try to do everything on their own — that is a setup for burnout.
Sometimes outsourcing tasks is essential and can save you time and stress. Hiring a remote worker or a freelancer can be a wise move, particularly for tasks that may not fit your expertise, such as HR consulting services, web design, or marketing strategies. The great thing about hiring freelancers from reputable sites is that you can review work portfolios and honest reviews from others who have hired them and compare rates with other remote workers offering the same service.
Hiring help for your business can be daunting. Through the use of freelancers and employment services, your pool of talent expands dramatically, ensuring you the best team out there. As you consider opening your business, it may be helpful to seek counsel from experienced entrepreneurs and people who have weathered the storm and stayed afloat during Covid-19.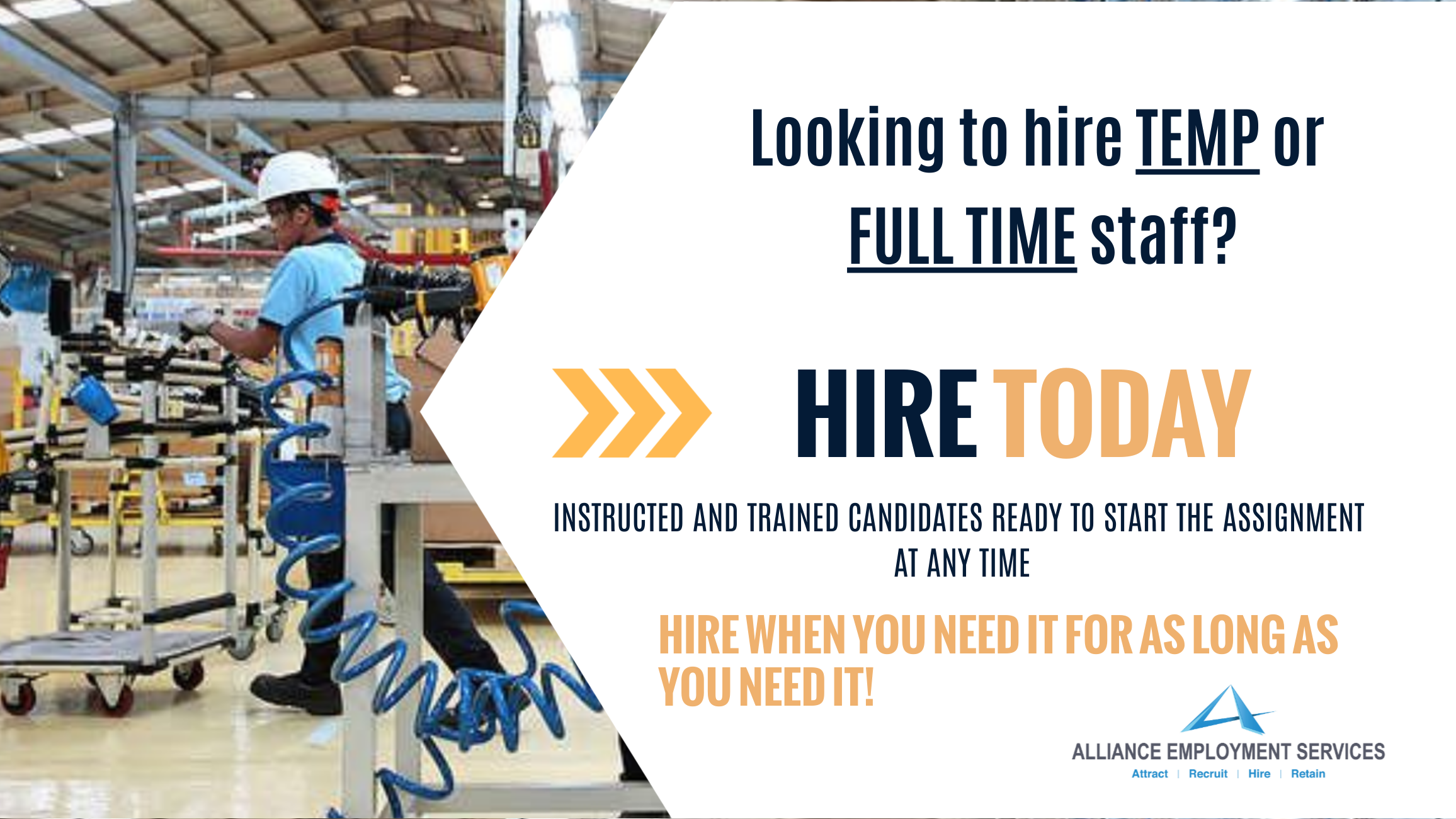 Consulting Peers and Gleaning Wisdom
If you know local business owners or entrepreneurs who have survived the economic downfall since Covid began, consider asking them for a brief consultation. Many business owners would be happy to share advice with you or offer a consultation at a reduced rate. Visit your local Chamber of Commerce to connect with local business folk. What advice could your peers in business offer to help you stay afloat? Perhaps a few existing businesses in your area would like to collaborate on projects or offer customers greater incentive to use your collective businesses.
Hiring a business consultant through a freelance company may be advantageous. Review your business plan and financing strategies with a consultant. Consider the viewpoints of people not directly involved in your business for an objective perspective on your startup journey.
Regardless if your startup needs a small crew or a large group of workers to get going, Alliance Employment Services can help you find the right people for your team who will support your mission and help your company grow. Learn more.
---
Guest Article provided by Derek Goodman https://www.inbizability.com