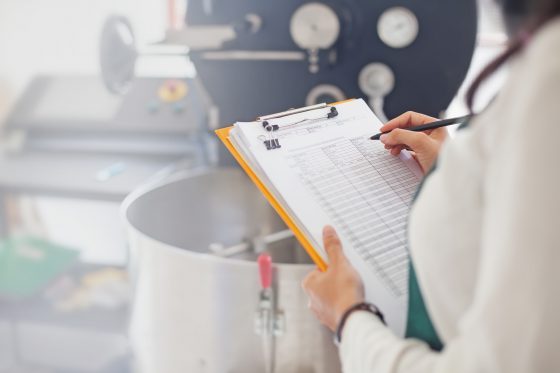 WE ARE LOOKING FOR ASSISTANCE QUALITY CONTROL/ASSURANCE TECHNICIAN.
PLEASE REPLY WITH YOUR UPDATED RESUMES OR CALL ALLIANCE FOR DETAIL.
DUTIES:
READ & UNDERSTAND PRODUCT SPECIFICATION CHECK AND CONFIRM PRODUCTS ARE WITH IN SPECIFICATION CHECK AND RECORD NECESSARY FORMS / REPORTS COLLECT NECESSARY RETENTION SAMPLES STORE ALL RETENTION SAMPLES IN PROPER PLACE.
WE ARE LOOKING FOR A HIGHLY ORGANIZED, METHODICAL PROFESSIONAL WITH THE SET OF SKILLS NECESSARY TO TAKE OUR PRODUCTS TO THE NEXT LEVEL IN TERMS OF SAFETY, SECURITY AND ACCURACY.
ADDITIONAL LANGUAGE SKILLS ARE AN ASSET (RUSSIAN)
PREVIOUS FOOD INDUSTRY EXPERIENCE WOULD BE A BIG PLUS BUT IS NOT A MUST.
PREVIOUS WORK IN THE LAB OR SIMILAR SETTINGS WOULD BE AN ASSET
We are an equal opportunity employer should you require special accommodation during the recruitment process, please let us know.
APPLY NOW